Planning the ultimate birthday party for your kids requires careful consideration, especially when it comes to choosing the perfect venue.
In Perth, you'll find a plethora of fantastic options that cater to different preferences and budgets. Whether you prefer hosting the party at home or exploring unique venues, there are plenty of exciting options to make your child's special day truly memorable.
In this article, we'll explore 20 amazing birthday party venues in Perth, including both popular choices and some unique offerings.
Right At Home 
If you're up for the challenge, you can always choose to bring the party right to your door with Perth Bouncy Castle Hire's, mobile mini golf hire, mobile laser tag or silent disco. With their reliable party supplies and entertainment providers, you can host the perfect birthday party for your kids without leaving the comfort of your home.
Transform your backyard into an exciting playground with themed or non-themed setups, offering a variety of games and entertainment options. From jumping castles and inflatable water slide hire to obstacle courses and interactive inflatables, there's something to keep every child entertained.
To add an extra touch of magic, you can invite entertainers and artists such as balloon twisters, glitter tattoo artists, and face painters to your party. Plus, with the option to hire fairy floss and popcorn machines, you can create a carnival-like atmosphere that will delight both kids and adults.
Perth Bouncy Castle Hire is your trusted partner when it comes to organizing a memorable birthday celebration for your child. As party and events experts, they have the experience and resources to supply everything you need, ensuring a fun-filled experience for everyone in attendance.
Whether you choose one of the amazing venues in Perth or decide to host the party right at home, Perth Bouncy Castle Hire is there to make your child's birthday party truly special. Get ready to create lifelong memories without even leaving your doorstep.
Jungle Gym- Willeton
Ranking high among top children's party venues Perth is Jungle Gym, which has so much to offer for that perfect action-filled party. It's a great venue for birthday parties for kids of all ages.
The kids will have trampolines, rope swings, ring swings, ball pits and much more in the play area to keep them entertained. Great music in the background will only help to set that perfect party mood. 
Kidz Paradise Indoor Playcentre And Café –  Carlisle
Kidz Paradise is definitely the place for an action-packed birthday party for kids of all ages. The play centre is perfect for both small and big parties, and making a group booking is quite easy. 
The expansive arena has a giant bouncy castle, ball pit, slides, inflatable obstacle courses, maze climbs, and mini ride-on cars among other attractions.  The kids will definitely have something fun to do the whole time you are there. 
You can also have your pick of delicious fun and healthy foods which are prepared on-site at the café.
Adventure World -Bibra Lake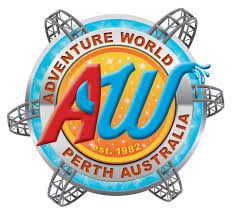 From water slides to amusement rides, Adventure World offers exactly what the name suggests- a whole world of adventure. There are plenty of attractions to make your kids' birthday party action-packed and a lot of fun.
You can hire just a part of or the whole venue depending on your needs and budget. There are several entertainment zones to choose from for your guests' entertainment.  If you intend on hosting the party outside of the normal working hours, the necessary arrangements are easy to make.
Apart from the different rides and attractions, there are several food and drink outlets within the venue.  You can also arrange for entertainers such as magicians and balloon twisters.
The Prickled Fairy -Fremantle
Fairy tales are made of this.  Treat the kids to a taste of fairy tale fun at the Prickled Fairy as they party with fairies from their favorite stories such as Alice In Wonderland. The kids can come dressed up as fairies and nothing could be more perfect for your little princess.
Party packages include the invitations, food and drink, fairy balloons, and gifts. It's definitely an enchanting experience worth every last coin.
The Hangout Indoor Rock  Climbing Centre -Bayswater
This large indoor rock climbing centre is perfect for kids of different ages and rock climbing skills.  The Hangout is a great birthday party venue of choice if you are looking for a unique, adrenaline-filled experience that the kids will remember for a very long time.
You are free to bring in food and drink from outside. You can also order from the various outlets available on site. 
Decadance – Joondalup
Let the kids get their dancing shoes and be ready to show off their best dance moves at Decadance. The  DJ will keep the kids singing along to and dancing to their favorite songs.
There is so much to this venue than the incredible music. You get to choose from one of several party rooms.  You get a party host, who will treat the kids to different games and other fun activities. You also get food and drinks for your party.
Kids Get Crafty – Kardinya
Let the kids' creative juices flow like never before with hours spent getting crafty. Select the theme you wish to have for your party and the creative geniuses at Kids Get Crafty will make it happen for you.
The kids will have plenty of fun craft activities and games to keep them entertained throughout the day They also get to take home the crafts they make.
Bounce Inc – Cannington 
Bounce Inc is exactly the place for the kids to spend all that pent up energy and experience an adrenaline rush like none other.
You get a party room and as much time as you wish for everyone to have some fun bouncing around on the trampolines. You will have a dedicated host to guide you through the activities of the day for a more fulfilling experience.
Food and drinks are available at the venue. Everyone will have something to help refuel and restore all that energy expended jumping up and down. 
Wild Kidz – Wangara 
Let the kids run wild at  Wild Kidz for a birthday party experience like no other. There are giant slides, trampolines and other many attractions.  This great kids party venue is one of the party places in Perth where you can be sure your little guests will love.  
You can choose from several themes for your big day and sit back and let the kids run wild.
Perth Bouncy Castle Hire – Mobile Laser Tag
Perth Bouncy Castle Hire also offers mobile laser tag for hire, bringing the thrill of laser tag directly to your doorstep. Transform your backyard into an epic battleground and let the kids engage in exciting laser tag games. It's a convenient and action-packed option for an unforgettable party.
The Beach House Play Centre – Balcatta
The Beach House Play Centre is a beach-themed indoor play area that guarantees hours of fun. Kids can enjoy climbing structures, slides, ball pits, and a separate toddler area. Party packages are available, and you can also bring your own food.
The Nostalgia Box – Northbridge
If your child is a video game enthusiast, The Nostalgia Box is the perfect venue. This unique museum showcases the history of video games and offers party packages that include gaming sessions and a dedicated party area.
Latitude Air – Edgewater
Latitude Air is an indoor trampoline park that combines trampolines with climbing walls, dodgeball courts, basketball hoops, and a giant airbag. It's an excellent choice for active and adventurous kids.
Lollipop's Playland and Cafe – Butler
Lollipop's Playland and Cafe is a fantastic indoor play center with slides, ball pits, and climbing structures. Party packages are available, and the venue also offers a cafe serving delicious food and drinks.
AMF Bowling – Various Locations
Bowling is always a hit with kids, and AMF Bowling centers offer a fun-filled party experience. Kids can enjoy bowling games, arcade games, and delicious food options.
Pottery Playroom – Joondalup
For a creative and artistic celebration, Pottery Playroom is the perfect choice. Kids can paint their own pottery pieces and take them home as a unique party favor.
Xscape at the Cape – Dunsborough
If you're willing to venture outside of Perth, Xscape at the Cape is worth the trip. This outdoor adventure park offers a range of activities, including waterslides, mini-golf, a maze, and a jumping pillow.
Holey Moley – various locations
Looking for a hole-in-one birthday party? Holey Moley in is the place to be. Combining mini-golf with a quirky and fun atmosphere, this venue offers a unique and entertaining experience for kids of all ages. Let them navigate through creative mini-golf courses and enjoy delicious food and drinks in between putts. It's a guaranteed recipe for a memorable birthday celebration.
Cockburn Ice Arena – Bibra Lake
For a cool and icy celebration, Cockburn Ice Arena is a fantastic choice. Kids can have a blast ice skating and participate in fun games and activities on the ice.
Conclusion
With these exciting birthday party venues in Perth, you have plenty of options to choose from to create an unforgettable celebration for your child. Whether you prefer the convenience of hosting the party at home with Perth Bouncy Castle Hire's mobile laser tag or exploring unique venues like Jungle Gym, Adventure World, or The Prickled Fairy, there's something for every child's taste and interests. Make memories that will last a lifetime by selecting the perfect venue and ensuring a fun-filled experience for all.