Your child's birthday is just around the corner and you are overwhelmed with all the planning to ensure the big day is a success. Here are a few questions to lead you in the right direction
The sure way to get it right is by asking your child what kind of party they would like, that is, if they are old enough to articulate their preferences. Would your child like an at-home party or will you be taking the party to some other venue?
Themed or non-themed? Whether it's a fairies and princesses theme or a superhero kind of party, deciding on a theme early on helps with decorations. You can also have your child help you decide on the kind of activities they wish to enjoy on their big day.
Where Will You Host The Party?
You have many choices when it comes to party venues. You can choose to host the party right at home, or select a venue that meets your preferences and is within your budget.
Decide early on who gets an invite to the party. Will the whole class be coming, or are you going to send invitations to just a couple of friends that your child knows from school, church and the neighbourhood. Will the parents be staying or are they just going to drop off the kids, leave and come back at the end of the day to pick them up?
Be sure to indicate the start and end times for the party. For ease of planning, also include a RSVP date.
What Makes It To Your List Of Activities For The Day?
There are so many fun activities to choose from that will add to the liveliness of your child's birthday party. It all comes down to your preferences and budget. 
It certainly helps to know that you have reliable suppliers who will take away some of the hassles from the planning process. Things get even easier when you can rely on one supplier to meet all, or at the very least, most of your needs. Having to deal with so many suppliers at the same time can be quite hectic.
With a wide range of products and hire options available, Perth Bouncy Castle Hire is, undoubtedly a supplier that you can rely on for what you need for kids birthday parties.  Here is a list of some of the best birthday party ideas to include at your next party
Jumping Castles, Slides, And All Kinds Of Inflatables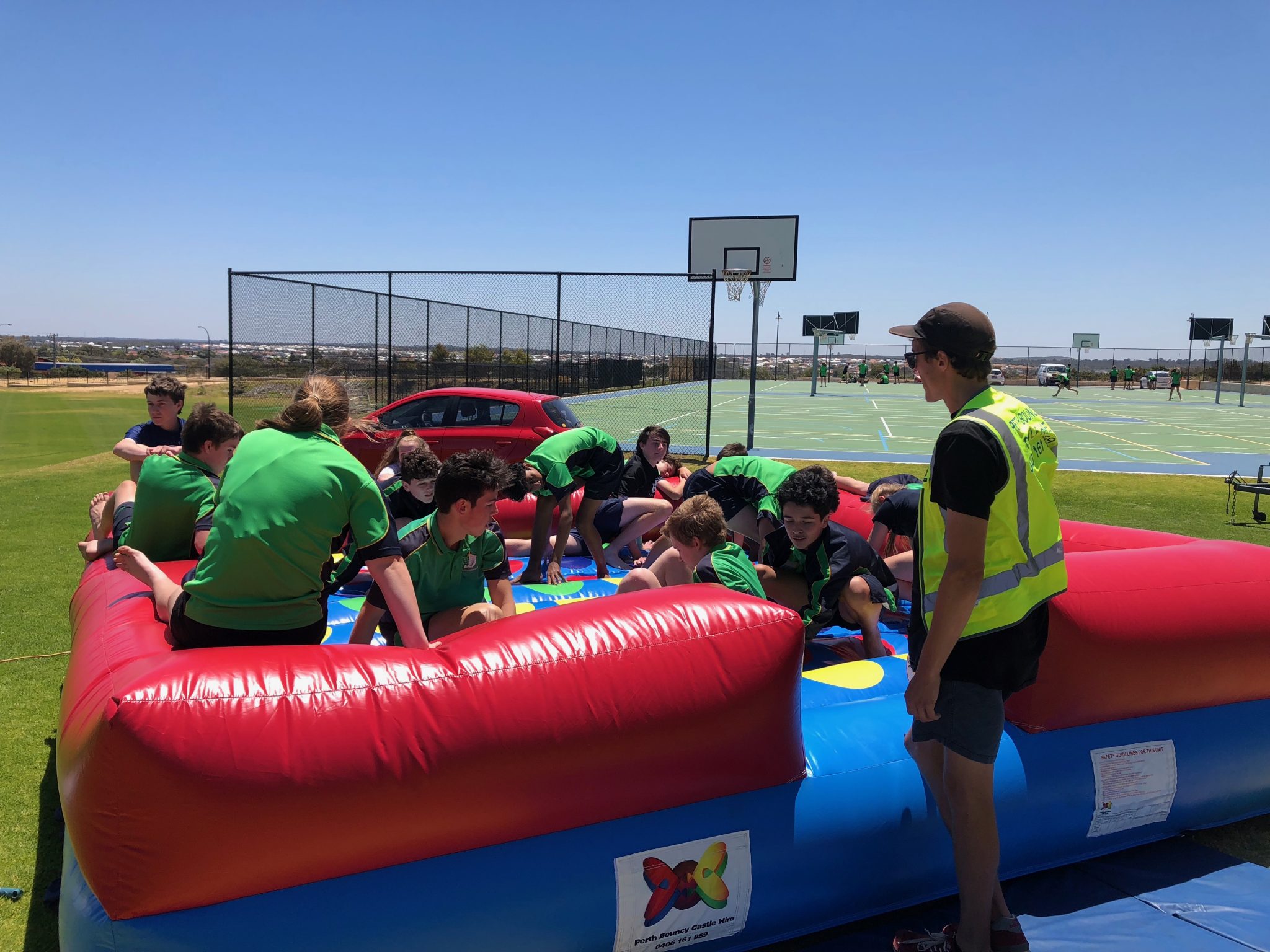 There is a wide range of bouncy castles, inflatable slides and combo units to choose from for your child's birthday party. These come in different sizes and styles. You can find inflatables that are suitable for kids of all ages, as well as their parents who may have accompanied them to the party. Whether indoor or outdoor, there are plenty of units to choose from that are suited for different venues. 
What better way to get the party faces on than with face painting ? the kids can transform into any character they choose.  The face painting artist can work with the theme of the party, and you will have little princesses or superheroes running around at the event. They could also do random face paint designs uniquely done for each child.
You have several options with fun food machines including popcorn machines, fairy floss machines, slushie machines, and ice cream machines.  The kids will love having something to eat and drink after using up so much energy on the various activities.
You can also get In touch with a catering service to help make meals for everyone. The fun foods can serve as enjoyable snacks for all your guests.
Kids absolutely love balloon twisting. Apart from balloon twisters, other entertainers that you can invite include magicians. 
For something unique, you can also hire glitter tattoo artists for great tattoo designs that the kids will absolutely love.
Some good music in the background and party lights can really do a lot to set up the party scene. Find a reliable company from whom you can hire all sound equipment and party lighting. Go for equipment with an output that is just right for your party. 
You can also hire a karaoke machine and have the kids sing their little hearts away. For even more interactive entertainment, hire a DJ who is friendly with the kids.
That you have no water and/or electricity at your venue is no reason for your guests not to have a great time. Talk to your supplier about hiring a generator unit and a water truck. 
Some Helpful Tips 
Earlier is always better. You wouldn't want to have to tell your child that the giant bouncy castle they were hoping to jump around in with the friends won't be there on their birthday because it's been booked by someone else.
Know The Set-Up Requirements
Is there enough clearance room for that giant inflatable you want to book for your child's birthday party? Check with the company on all the requirements needed to set up every piece of equipment or amusement you hire. 
At Perth Bouncy Castle Hire, the experts always have a workaround for you. there are generators, for example, if you have no electricity.
You can always pay a little extra for the party supplies provider to also supervise the various activities. However, should you choose to self-supervise, talk to a few of the other kids' parents, family and any other responsible adults to help you with supervision.
Call The Experts
Need help organizing kids' birthday parties? You can trust Perth Bouncy Castle Hire to be a reliable kids' party hire Perth supplier. We can help you put together some of the best kids birthday party ideas for that truly memorable birthday celebration. 
It only comes around once a year. Let the experts help you get it right. Get in touch with us today.